Veil between the Holy and the Holy of Holies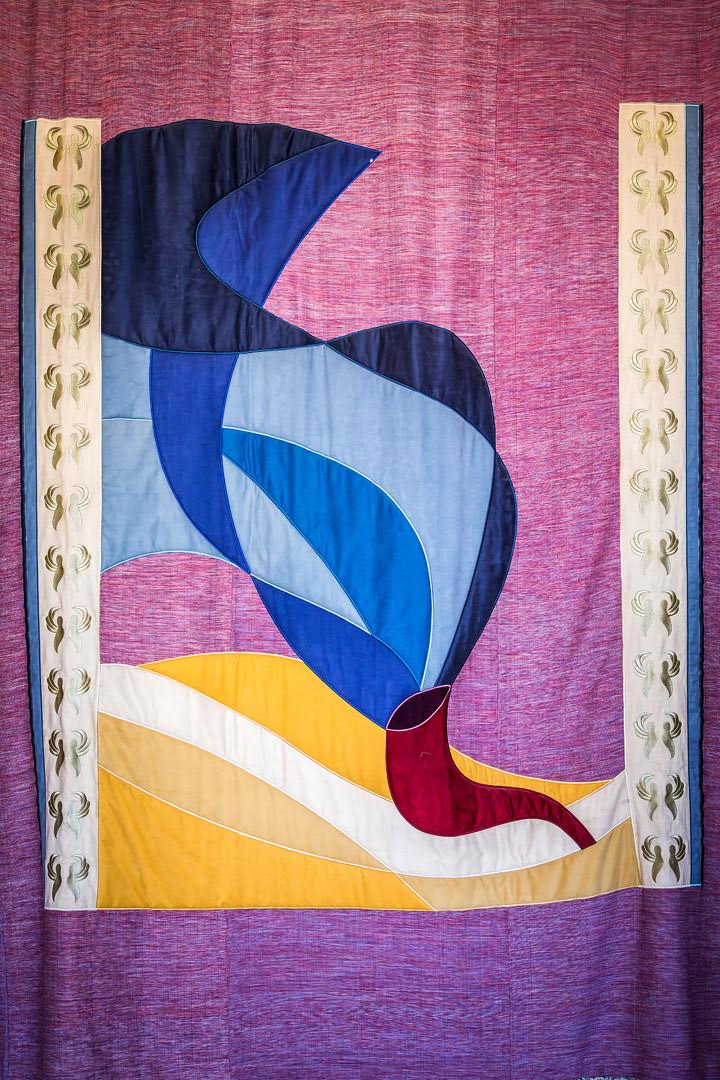 The weaving of the veil (before the Holy of Holies) will be like the weaving of the curtains of the tabernacle, with the same fabric and colors.
A young Israeli artist named Rinat Gilboa, conceived the sketch of the weaving that appears on the veil.
And thou shalt make a vail of blue, and purple, and scarlet yarn, and twisted linen, of weavers' work shall it be made, with cherubim. ... and the vail shall divide unto you between the holy place and the holy of holies. (Exodus 26:31-33 [Leeser])
This concludes our visit to the Garden.