The Tabernacle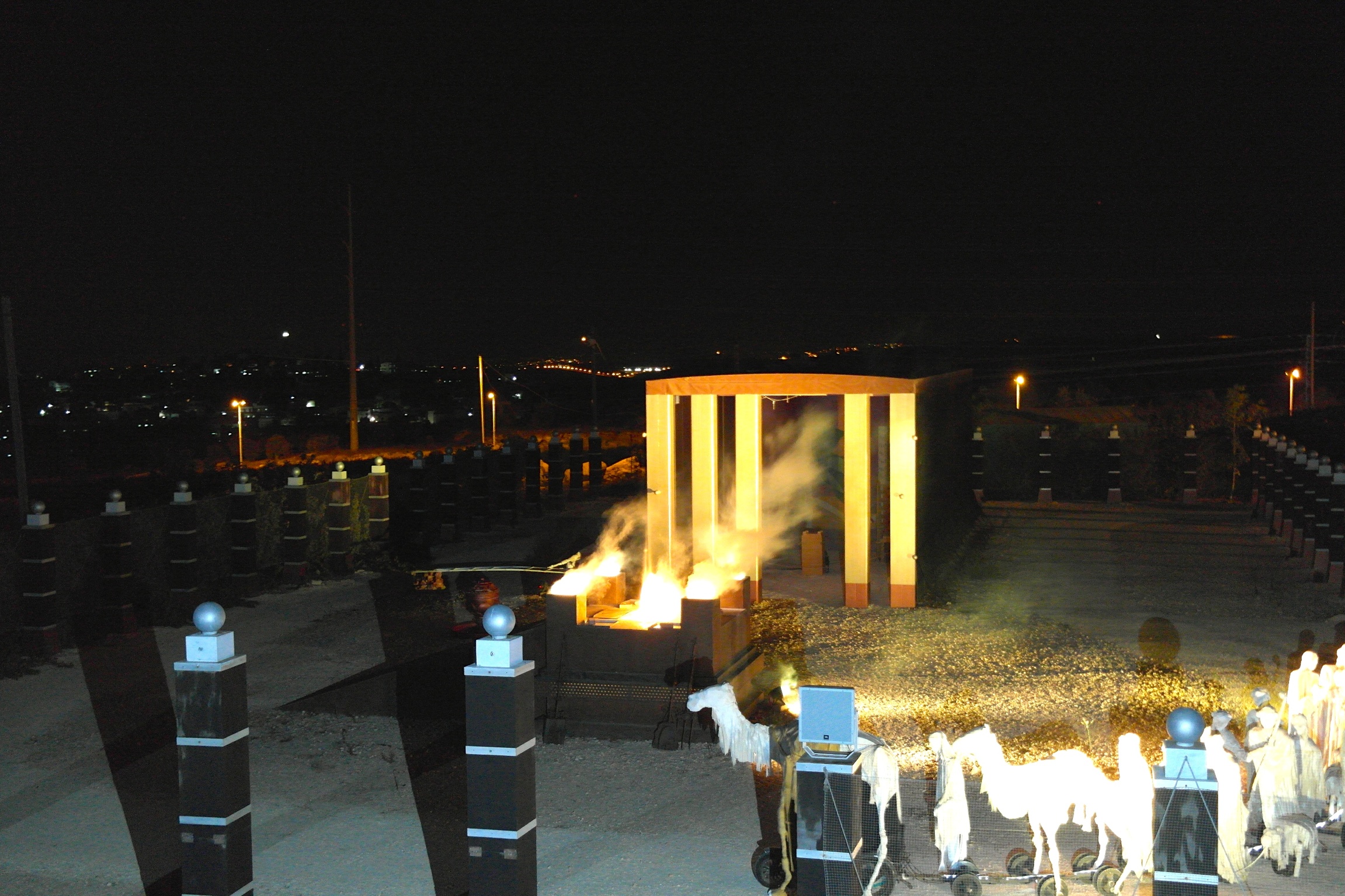 The highlight of the Biblical Garden is the Tabernacle and its vessels.
Watch a short YouTube clip!
This tabernacle and its courtyard were built with the help and guidance of Rabbi Menachem Makover, former director of the Temple Institute Jerusalem.
This tabernacle is based (wherever possible) on the scriptures in the Torah portion "Trumah" beginning in Exodus chapter 25.